This is your one-stop shop for most hike-related information.  Check the Hikers' Blog for periodic updates on upcoming hikes and other events.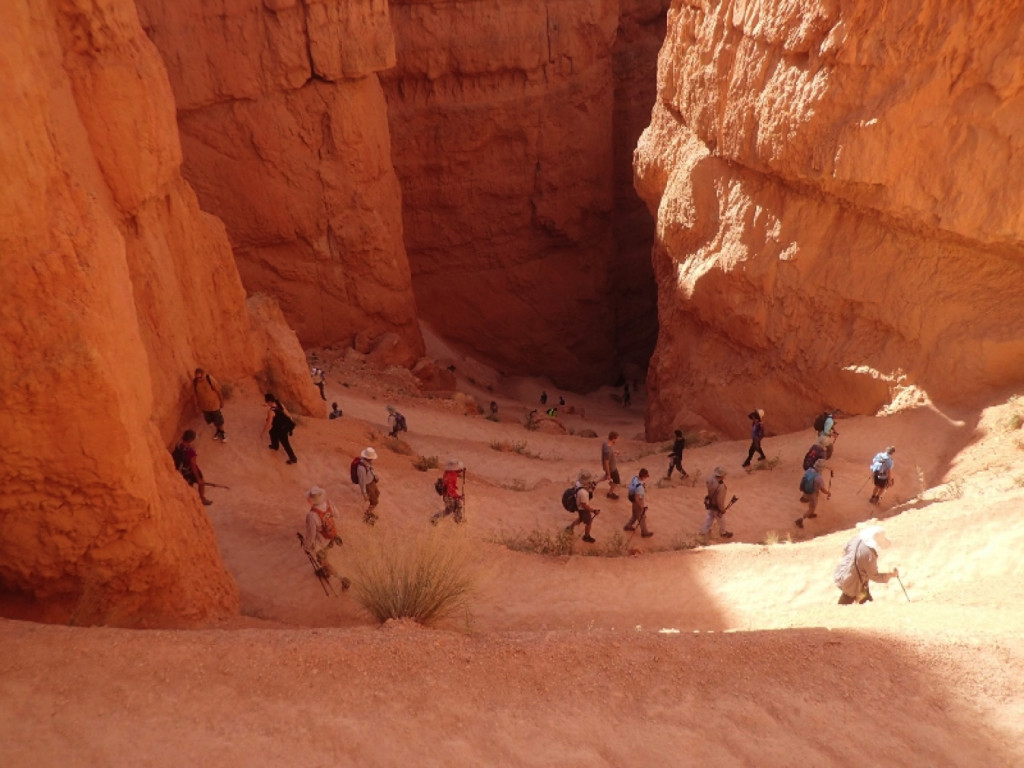 Above:  Bryce Canyon (Wall Street)                       Photo by John Burg; concept by M.C. Escher

The above documents are all in Adobe Acrobat (PDF) format. Numbers in parentheses (#) indicate the number of pages of a multi-page document.  Click on the blue hypertext links to launch them in Acrobat Reader. If you do not have Reader, click HERE.
The first PDF below provides a running total of your current year mileage as of the date indicated. If your name is not listed, it may be that you have not logged any miles with us this year. The last PDF contains annual mileages for 2011 through the current year to date, as well as the total mileage you accrued prior to 2011, if you hiked with the club anytime between 1991 & 2010. In addition to annual data, the last PDF displays your total mileage to date and # of miles you need to reach your next milestone.
2019 HIKE MILEAGE 4/22 – 7/08 (3)
2019 HIKE MILEAGE 7/10 – 9/16 (3)
2019 MIKE MILEAGE 9/16 – 10/21 (3)
TOTAL HIKE MILES 1991-2019 (3)